VESSELS OF FAITH
​WOMEN'S MINISTRY

Encourages all women through prayer, spiritual guidance and fellowship with one another;
Equips all women through the unchanging WORD OF GOD;
Strive to make a difference in our homes, in our personal lives and in our community.

VESSELS OF FAITH MEET THE 3RD SATURDAY OF EVERY MONTH @ 12 NOON

​WOMEN'S MINISTRY PASTOR
Pastor 1st Lady Dorothy SNEED

DIRECTOR
Sister Mia MOORE

ASST. DIRECTOR
Minister Jerretta KIRBY

To Contact Vessels of Faith:
vof@lovingfellowship.org
---
MEN OF STANDARD
​MEN'S MINISTRY

Empowers men in their roles as head of their families;
Ministers to the total man and become an oasis of hope by addressing the spiritual and emotional of all men;
Equips and sharpens men in a loving brotherhood, whose desire is to know God, have a firm grasp of His Word and share their testimonies to encourage others.

MEN OF STANDARD MEET THE 2ND MONDAY OF EVERY MONTH @ 7:00 P.M.

DIRECTOR
Pastor Connally ERWIN, I
ASST. DIRECTOR
Deacon Ronnie WASHINGTON

​To contact Men of Standard: mos@lovingfellowship.org
---
IDENTITY YOUNG ADULT MINISTRY
​(Ages: 18-27)
will assist young adults in discovering their true purpose and IDENTITY in Christ by addressing the issues they face in the world through Christ.

YOUNG ADULT PASTOR: Pastor Kenneth PROX
COORDINATOR: VACANT

To contact Identity Young Adult Ministry: identity@lovingfellowship.org

MISSION STATEMENT
"Our IDENTITY is not established because of who the world says we are, it is manifested because we know Whose we are. We have true IDENTITY through Christ!"
---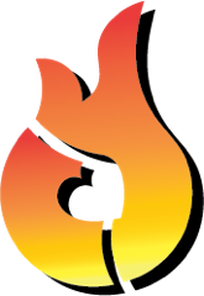 THE CHOSEN YOUTH MINISTRY
(Ages: 12 - 17)
Teach and provide a biblical foundation to all youth while ministering through Christian based programs, services and functions
YOUTH WORSHIP SERVICE 2ND & 4TH SUNDAYS @ 10:00 AM
YOUTH DIRECTOR: Sister Denise KIRBY
YOUTH COORDINATORS: Brother Connally & Sister Star ERWIN, II
ASSISTANT COORDINATOR: Minister Rodney THORNTON, II
To contact The Chosen Youth: thechosen@lovingfellowship.org
---
---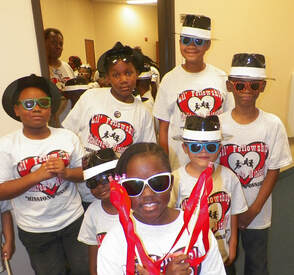 LIL' FELLOWSHIP
CHILDREN'S MINISTRY (Ages: 3 - 11)
*Teaches and provides a biblical foundation through Christian based programs;
* Equips all children with the Word of God & instruction in Praying, Praising and Worshiping;
* Teaches the meaning and importance of Baptism, Communion ("crackers & juice") and Tithing;
* Celebrates our children's success and accomplishments with their church family.

DIRECTOR: Sister Celia STRICKLAND
COORDINATOR: Minister Elaine JENKINS

To contact Lil' Fellowship Children's Ministry: lilfellowship@lovingfellowship.org
---
MISSION STATEMENT:
To reach the children of this dying world. To show them that God is real and that HE loves us unconditionally. To help them realize that ministry is more than just words but it is action. To teach them to aid others in our deeds and to win souls through service to all mankind. Yes! The mission is possible.
---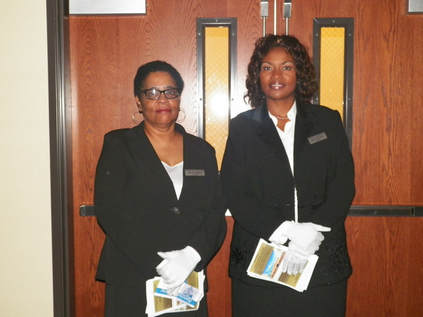 USHER/GREETERS MINISTRY
Provides direction and hospitality for all members and guest of Loving Fellowship before, during and after service.
DIRECTOR: Deacon Derrick McKINNEY
ASST. DIRECTOR: Sister Sylvia WASHINGTON
THE USHER/GREETERS MINISTRY MEET THE THIRD WEDNESDAY OF EVERY MONTH @ 8:00 P.M.
To contact Usher/Greeters Ministry: usher@lovingfellowship.org
---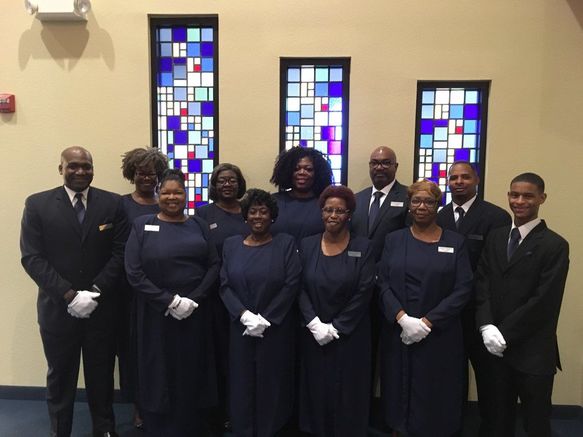 ---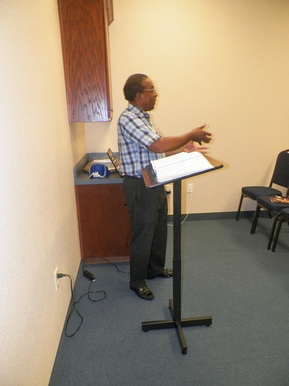 CHRISTIAN EDUCATION MINISTRY
E
quips all members of LFBC with the Word of God.
There are several classes of instruction to learn from:
Sunday School - 8:30 am
The W.O.W. Factor - 12 noon & 7:00 pm
(Word on Wednesday Bible Study)
(Adults, Young Adults, Teens, Children & New Believers)
​Vacation Bible School (A week long experience during the summer)
DIRECTOR: Sister Tara THORNTON
ASST. DIRECTOR: Deacon Fred BELL
To contact Christian Education: christianed@lovingfellowship.org
---
---
MUSIC MINISTRY
Provides music for all worship services. There are 5 choirs:
* Voices Alive! Mass Choir
*Loving Voices Praise Team
* The Male Ensemble Men's Choir
* The Chosen Youth/ Young Adult Choir
* Lil' Fellowship Chorale' Children's Choir and
* Women's Choir

​
​MINISTER OF MUSIC: Brother James JONES
LIL FELLOWSHIP MUSICIAN: Minister Devin FAGGETT
PERCUSSION MUSICIANS:
Sister "JoJo" WILLIAMS
​
To contact the Music Ministry: music@lovingfellowship.org
---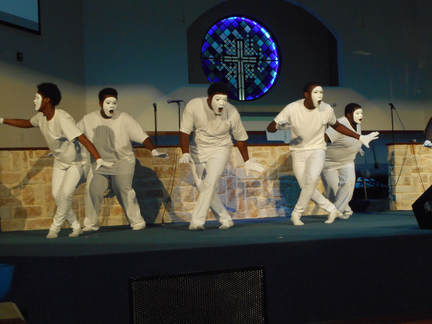 MIME MINISTRY
Ministers the worship and praise of God through the expressions of mime. There are 3 mime
troupes
:
The Spirit of Joshua (Small Children)
The Lil' Godly People (Children)
The Disciples (Youth/Young Adults)
DIRECTOR: Brother Connally ERWIN, II
To contact the Mime Ministry: mime@lovingfellowship.org
---
---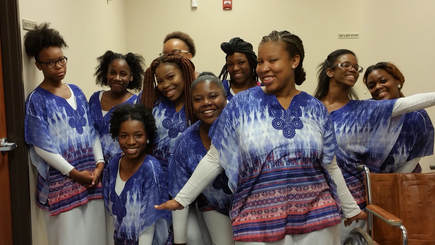 PRAISE DANCE MINISTRY
Ministers the praise of God through bodily expressions of worship.
There are 3 praise dance teams:
* The Daughters of David (Children)
* Emmanuel (Youth)
* Hanna (Adult)

DIRECTOR: Sister Star ERWIN
ASST. DIRECTOR: Sister Sharon OWENS


To contact the Praise Dance Ministry: praisedance@lovingfellowship.org
---
---